2018.08.16
Invitation For Automechanika Frankfurt 2018
Automechanika Frankfurt 2018
Booth No.: 4.2A12
Date: 11 - 15 September 2018
Location: Frankfurt, Germany
Website: http://www.china-lutong.com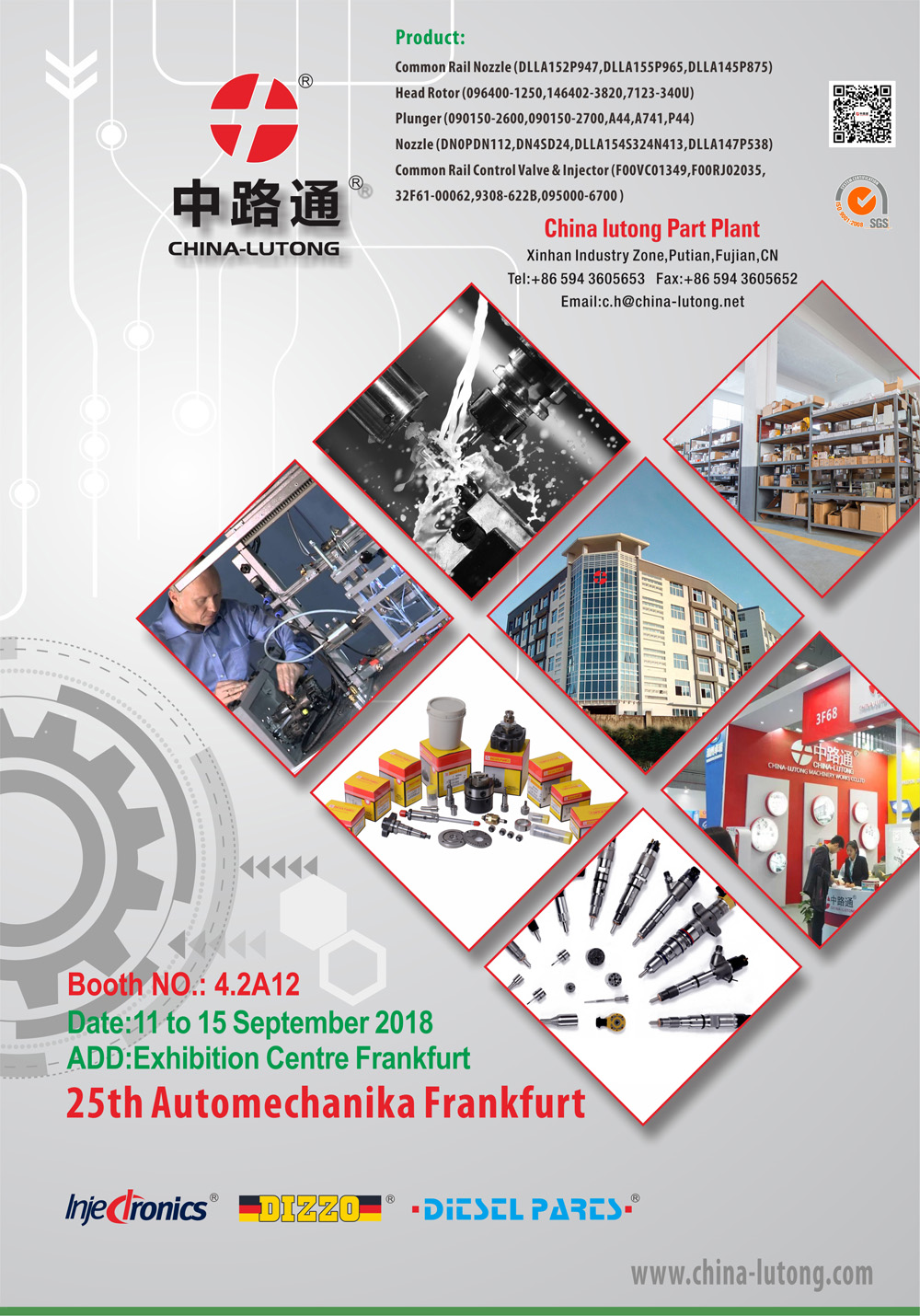 Dear Valued Partners,
China-Lutong welcomes you to join us at Automechanika Frankfurt 2018, the world's largest international trade fair for the automotive industry. Automechanika Frankfurt 2018 will take place in Messe Frankfurt Exhibition GmbH, September 11-15. If you are making the trip to Frankfurt, Germany, please make sure to drop by Stand 4.2A12 of Messe Frankfurt. In 2018 the biennial trade fair will be celebrating its 25th anniversary with a host of new themes and China-Lutong have prepared a huge booth, where we will be presenting some of our new and Classic Fuel Injection products.
We hope that you will take this opportunity to join us at this exciting and important event
and to visit China-Lutong. We look forward to seeing you at Automechanika Frankfurt in September 2018.
Your sincerely, With kind regards,