2018.09.28
Happy Holidays for Chinese National Day 2018 | China-Lutong
The National Day of the People's Republic of China is celebrated annually on October 1.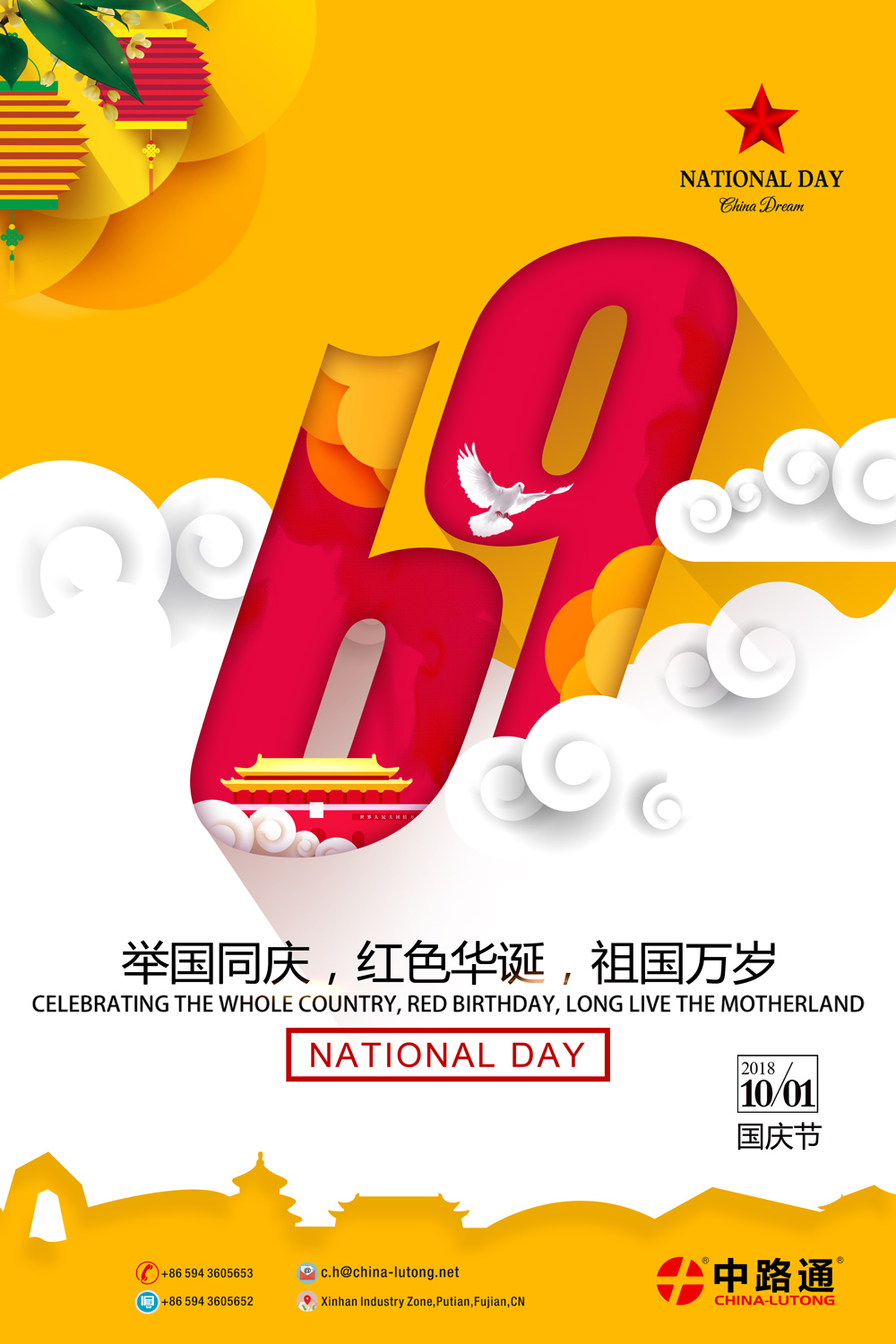 The holiday celebrates the founding of the People's Republic of China by the Communist Party. In past times, the day was marked by large political gatherings and speeches, military parades, state banquets and the like. Since 2000, as China's economy developed, the government has granted workers and students a seven-day holiday on and around October 1st. Typically a period of seven days are "holidays" with a weekend day or two being substituted for work days to give a seven-day holiday. Chinese like to take it easy during the holidays, go traveling, eat well, and give gifts, and many try to visit back home.
On the evening of National Day, a grand and elaborate fireworks demonstration is performed. This fireworks show is sanctioned by the Chinese government and some of the highest quality rockets and explosives are used to fill the sky with sparkling colors of gold and red.
In addition to patriotic celebrations, National Day in China is also a time for people to enjoy being with their families. Family members of all ages will often use this as an opportunity to travel to a central location to reconnect after months of working. This helps eliminate the stress of work and helps make sure that families remain close as people pursue their own goals.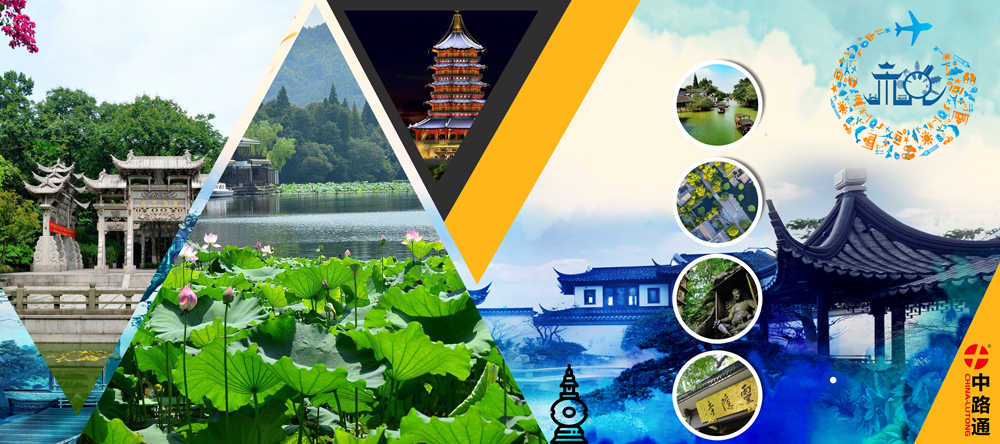 People take the holiday to relax and travel. Increasingly, as the Chinese population grows wealthier, opulent overseas holidays are becoming more common. Furthermore, as more and more Chinese people buy their own vehicles, the government voids all tolls during the holiday and millions of families take to China's new and open freeways for road trips across the country, and China-Lutong will organize an annual travel for us as employee benefits in October.
Although National Day is centered around patriotism and China's history, National Day is also a time of shopping. Many companies offer very large discounts on products during Golden Week, so people should put a bit of money to the side and use this as an opportunity to purchase some of the things that have been on their wish lists for a while.
China-lutong wish you enjoy this Special Day, wish our motherland a bright future! Wish the prosperity of our grand motherland! People happy and healthy forever.